Tri-County Paranormal Research Team Members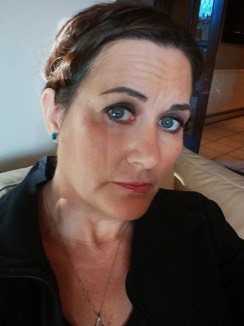 Laurie Hull (McCabe)

Director and Founding Member
Psychic Investigator - Medium/Clairvoyant
Laurie originally founded Delaware County Paranormal Research with Faith Tarring to formalize their study of spirits, ghosts, and the paranormal. Their group later expanded and become Tri-County Paranormal directed by Laurie Hull. Laurie has had a lifelong interest in the paranormal and began psychic development study at the age of 13 at Parastudy under the guidance of Ernestine Knippschield. Living in a haunted house gave her first hand experience with ghosts and was the driving force behind her efforts to understand the phenomena she experienced on a daily basis. She is the author of Brandywine Valley Ghosts, Philly's Main Line Haunts, Supernatural Pennsylvania, and Supernatural Mid-Atlantic. She has appeared on several television and radio shows as a paranormal expert and psychic, including Dead Famous with Chris Fleming, Haunted History, Ghost Stories, Ghost Hunters, A Haunting, and Paranormal Survivor. She is actively involved in all of our investigations and is hard at work on her new book projects, including Haunted Honeymoons.

Visit
Psychic Laurie
's website for information on scheduling a reading with Laurie.

Check out
Laurie Hull's books
on Amazon.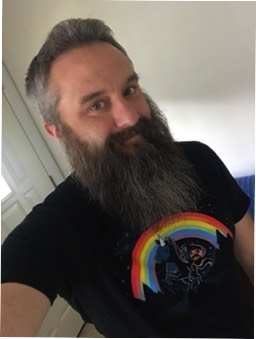 Dustin Cushman
Paranormal Investigator
Ghost Tech Guru & Anthropologist
Dustin has had a lifelong interest in different cultural beliefs about death, dying and burial. He pursued these in college and became an archaeologist with a focus on mortuary rituals. He currently teaches classes in anthropology at Rowan University. His interests in ghosts also began at a young age as he grew up in a family that had a long history of hauntings amongst them, and himself had several experiences. From elementary school onward he read every book on ghosts he could find. He began pursuing paranormal investigations with Laurie's help and training in 2011. He's also the ghost tech guru of the team, and is always testing out the latest apps and gadgets the paranormal world puts out. Dustin brings the fun to the group as he's easily startled on investigations and to the delight of others is known to scream out.

Visit Dustin's
Paranormal Anthropology
page to view some videos and listen to EVPs he's recorded while on investigations with Laurie.


Learn about some of the basics of
Paranormal Equipment
, many of which you can purchase through Amazon.



Michael Meehan

Photographer
Paranormal Investigator

Michael Meehan is the photographer for the group. In his mundane life, he does rehabilitation at an acute care unit in a hospital. Michael has had a lifelong interest in the paranormal and in religious beliefs and theology. While a Catholic, he is familiar with rituals and traditions of various religions. He has studied spiritualism, shamanic practices with Cyndy Paige and is well versed in Braucherei (Pennsylvania German Powwow) having studied with Rob Phoenix. Michael brings his knowledge of various religious beliefs, their various theologies and the way those beliefs deal with the paranormal to the group.
Page Last Updated: 1/7/22